Not sure if your child is on the right track for developing social skills? Be on the lookout for these indicators.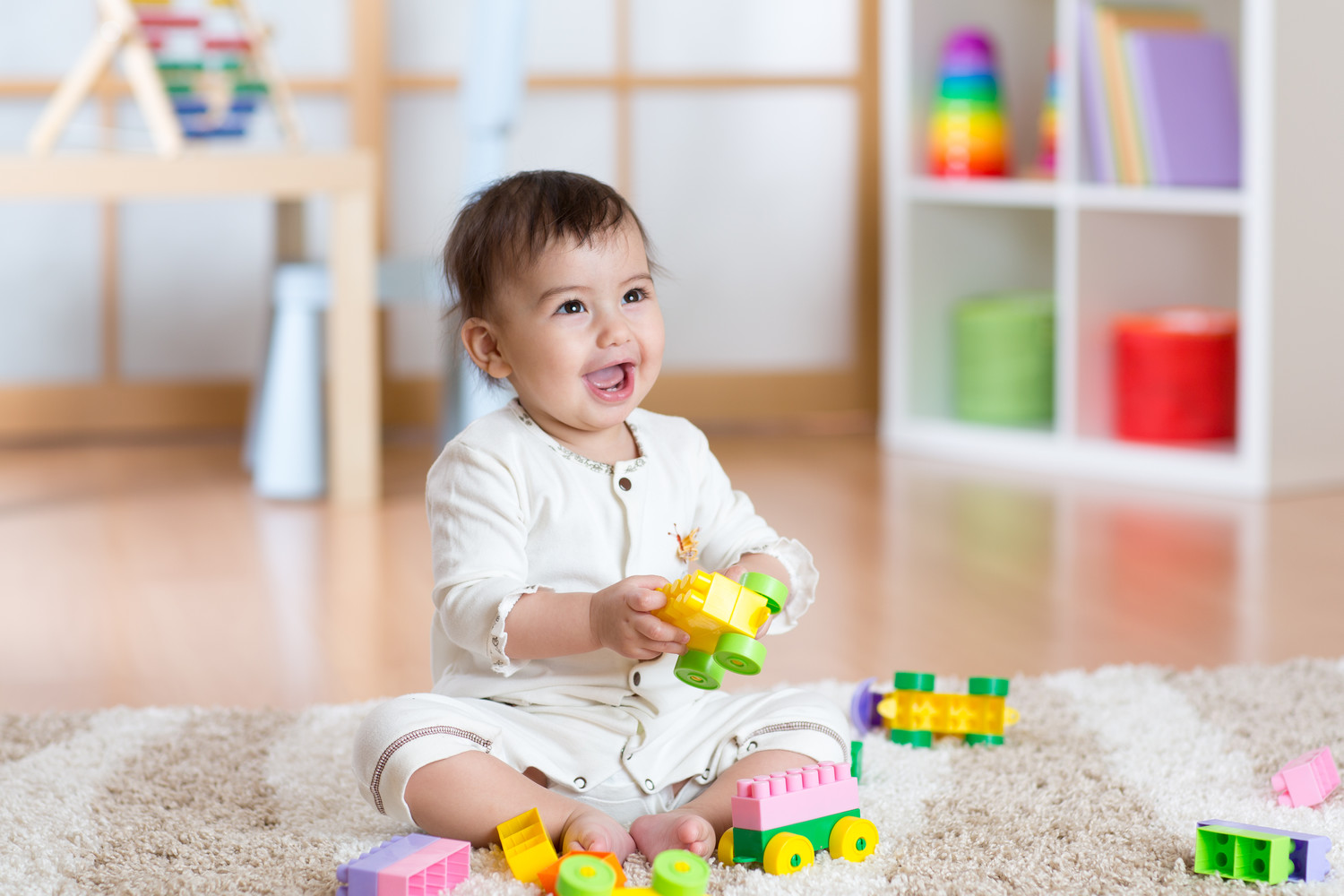 Whether you have an outgoing or shy little one, socialization is an important part of your child's overall development. "[A] baby's social development is tied to so many other areas," says Heather Wittenberg, Ph.D., a licensed psychologist specializing in child development. "Walking, in particular, triggers a cascade of milestones. And since most children begin to walk around the one-year mark, this is when you'll really start to see some big social milestones occur."
These milestones are important because they prepare a child to manage personal feelings, understand others' feelings and needs, and interact in a respectful and acceptable way. Find out what to expect when it comes to your child's social development.
Age 1
Although mommy-and-me programs are a great way to introduce your toddler to other kids, he will pick up most of his social cues from you. At this age, you'll notice your baby is able to:
Begin basic communication. One-year-olds will predominantly point and vocalize to express their intentions, says Maria Kalpidou, Ph.D., professor of psychology at Assumption College in Worcester, Massachusetts. It's important to interact with your toddler by acknowledging what he's looking at and pointing out other cool things around him.
Recognize familiar people. When he sees Grandma and Grandpa, the babysitter, the pediatrician, and other familiar people, your toddler will begin to greet them with a smile (or a cry, depending on his mood!). "If the baby isn't paying attention to anyone around [him], that is definitely a red flag," Dr. Wittenberg says. "You want him to be aware of what — and who — is around him, even if he cries when someone besides Mom and Dad walks into the room."